Happy customers sing our praises
"Life changing perfection"
This was the best money I have ever spent on my studio, yet absolutely affordable. The price is a steal for something this breathtaking in the control room. I have had many desks and this is the best one by far.
The Oxford Studio Desk offers many design features that will enhance the overall workflow experience for those long hours and late nights in your studio.
Our Song and Dance
Comfort and ergonomics
Minimizing discomfort is at the top of the list of what you get from our beautifully designed desks, making long hours and late nights of working easier to manage.
Perfect for your keyboard
We specialize in providing solutions for all keyboard models. We understand that working with the desired keyboard in a comfortable position is crucial.
Quality Craftsmanship
Our desks are handcrafted for long-lasting durability & reliability to handle all of your gear. We provide desks that you will depend on for years to come!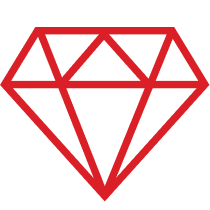 Not your average desks
Why settle for an average mass produced desk that doesn't adapt to your specific studio needs? We'll custom build a desk to fit your space & style.
Your most frequently asked, answered!
Yes, all of our products are made to order. Meaning, whatever keyboard model you have we will make sure it will fit properly onto the keyboard tray. **Exclusion: Hub 61 Studio Desk**

Lead time is approximately 4-9 weeks. All of our products are made to order and tailored to your specific needs. It'll be worth the wait!

Whether it's more rack space, custom tray size, specific measurements to fit in your space, or any custom request to make your workstation suitable for your needs, we'll do our best to accommodate them!

Someone from our customer service team will typically response within 24-72 hours. We usually respond to emails much quicker, so send away! If your email was sent over the weekend, please expect a response the following Monday/Tuesday.
Performance straight out of the box
"The most comfortable desk I've ever sat at"
What we are listening to
Tunes form the AZ creators community
Next up